Here ye, Here ye thank you for being in attendance for
The Scrapbooking Queen's Royal Birthday Ball!!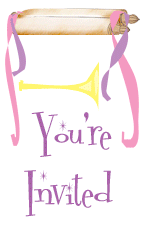 If you just arrived from the bloggie kingdom of the fabulous and very talented
Gina
then you are on the correct royal path.. If this is your first stop, you need to head to the
The Royal Birthday Queen's
bloggie kingdom where all the Royal Ball Festivities begin and make sure you stop back by her bloggie kingdom at the end of the blog.. Her Majesty has many prizes up for grabs you won't want to miss out on.. For this hop we were asked to create projects with a Royal Theme. So, I decided to create some gifts for the little princess (my niece) who will be born in the next week or two..
For the giveaway just leave a comment on this post with a way that I can reach you if you win.

I will pick a winner Monday the 11th ..
Okay, now it's time for me to send you on your merry way... Your next stop is to the bloggie kingdom from whom the very talented and also fabulous
Ellen
resides.. Here is our line up just in case you get lost along your way :0)